ADAM & THE ANTS - Prince charming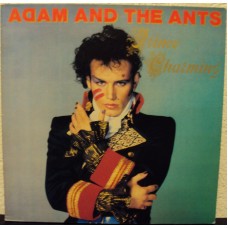 Art.Nr.
25396
Zustand:
Sehr gut
Verfügbarkeit
Nicht lagernd
Preis 9,00€

Original Vinyl LP, sehr seltene Aufnahme des Sängers mit seinen Ants, CBS Records 85268, Klappcover mit Original Innersleeve,
Holländische Pressung

Trackliste:
Scorpions
Picasso visita el planeta de los simios
Prince charming
​Five guns west
That voodoo !
Stand and deliver
Mile high club
Ant rap
Mowhok
S.e.x.